A pressure washer can make deck cleaning a lot faster and easier; if it isn't done properly, you can damage your deck. Maris Home Improvement, a top local deck and fencing contractor, shares some tips on how to properly pressure-wash your deck below.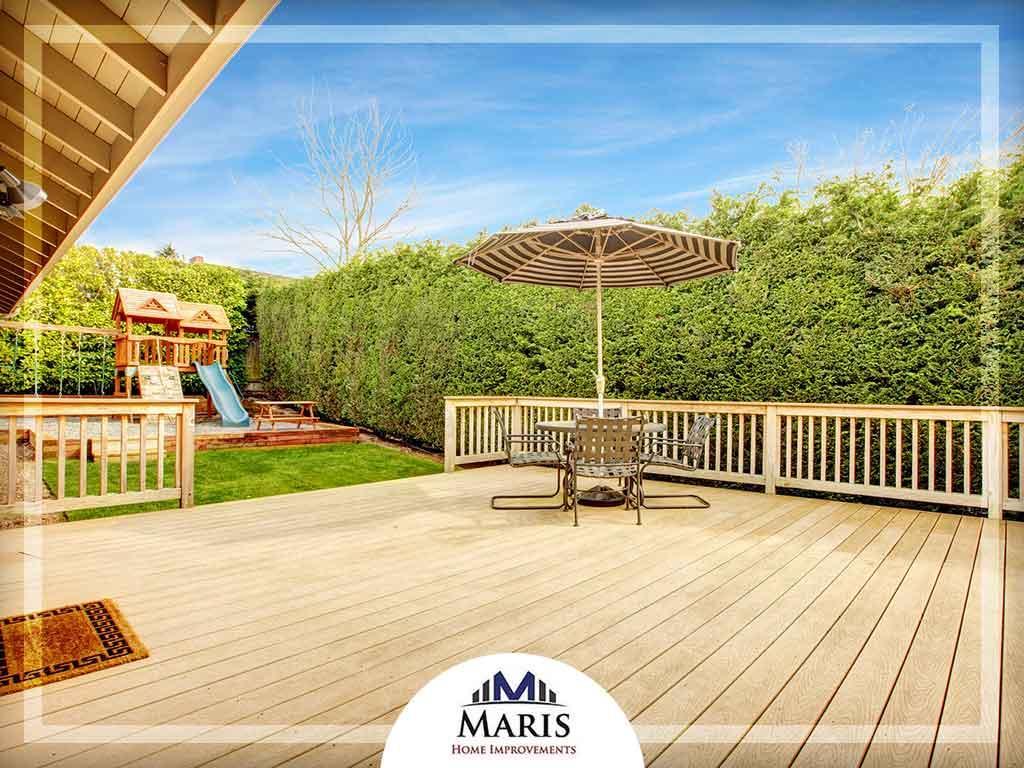 Choosing the Right Kind of Pressure Washer

We recommend choosing an electric-powered pressure washer over a gas-powered one, as it's easier to store. For a thorough clean, pick a washer that's capable of developing 1,600 PSI.

It would also be a good idea to skim through the power washer's manual. In particular, you should take note of the cleaning solution recommended by the manufacturer.

Clear Your Deck

Before you can start pressure washing, you need to clear your deck of debris first. Don't forget to use a paint scraper or putty knife to remove the dirt stuck in the gaps between the deck boards.

Soap the Deck

Put some deck detergent in the pressure washer's soap reservoir. Make sure to use cleaning solutions recommended in the manual. Harsh cleaning solutions can damage the pressure washer. Bleach, for example, can easily get rid of mold. But it can also damage the pressure washer's rubber seals.

After filling the soap reservoir with detergent, attach the soap tip to the wand and spray the cleaning solution all over your deck.

However, not all pressure washers have a soap reservoir. If your washer doesn't have one, use a push broom to spread the solution over your deck. Wait 30 minutes before washing it off the deck.

Attach the Cleaning Nozzle and Wash Off the Soap

Cleaning nozzles are color-coded based on their water pressure. The pressure from green and yellow nozzles are gentle enough for wooden decks. Black and blue nozzles are usually used for soaping. Red nozzles have high water pressure that only metal can handle. To wash the soap off, you will need the white nozzle. 

Picking a Deck That Needs Less Maintenance

Cleaning your deck is a tedious but necessary task. Pressure washers can make the task less difficult, but the task would be a lot easier if your deck is made of durable and easy-to-clean materials. Consult a deck and siding replacement specialist to find the right kind of material for your deck.

Just make sure to consult an experienced contractor like Maris Home Improvements that offers a wide variety of deck materials. That way, you'll get to choose from more options.

Tags: door, Tags: fencing,