Precision Fence Installation
Maris Home Improvements is composed of friendly team members that are experts in their respective trades. Our highly trained fencing contractors are well-versed in many fencing styles and up-to-date on professional installation practices. Whatever fence you're envisioning for your yard, we have the product, skill set and knowledge to make it happen.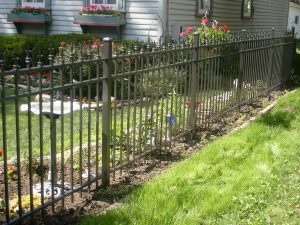 We're an experienced fencing contractor with years of exterior remodeling experience and thousands of satisfied customers. We specialize in custom-designed fences tailor-made to the dimensions of your property.
Protection & Privacy for Your Home
Fences not only add great aesthetic appeal to your property, they also create privacy and improve security. Whether you need a fence around your pool or a fence built to surround your garden or backyard, Maris Home Improvements provides custom-designed solutions to ensure safety and security. We can even create a safe, gated area for family and your pets. Our specialty contractors take pride in their work and can handle any fencing project.
Our Fencing Options
Maris Home Improvements can help you make the right choice for your yard. Once installed, our fences are easy to use and virtually maintenance-free. We guarantee precision installation and a beautiful and functional outdoor space. As one of the area's most trusted fencing contractors, we are trainedin installation of the following fencing options: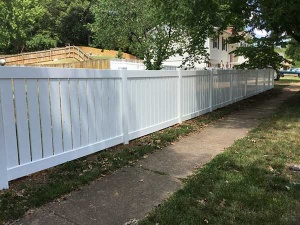 Schedule Your Free In-Home Estimate
Upgrade the security and privacy of your home with a custom-built fence from Maris Home Improvements. We're a certified fencing contractor providing installation services to homeowners throughout the St. Louis area. Find out what we can do for your home. Call (636) 778-4343 or contact us through our online form. We're happy to provide you with a free estimate.