Custom-Built Decks for the Ultimate Outdoor Living Experience
At Maris Home Improvements, we believe each home is unique and should be treated as such. We don't create one-size-fits all decks, because each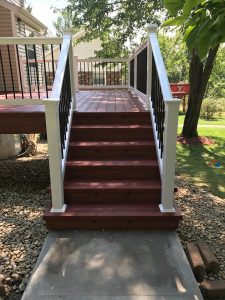 homeowner has different tastes and lifestyle needs. Whether you need an enhanced deck to host parties and cookouts, or a relaxing outdoor space to escape and enjoy some peace and quiet, our team will design the perfect layout for you and your property.
Our Process
First, one of our experienced team members will assess the proposed space where your new deck will be built. Next, we'll listen to your needs and design a layout that's tailored to the dimensions of your property. We'll then help you choose the right decking material that aligns with your design preferences and budget. After we outline your project in a written contract, we'll begin construction.
Trusted Services, Quality Workmanship
When hiring a deck contractor, you need a company that is trustworthy, reputable and experienced. Our specialized deck construction crew has decades of installation experience and can expertly handle any project design.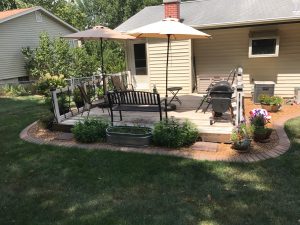 Quality is important to us and we stand behind all of our work. We also ensure professional workmanship using the finest products and installation techniques. We'll never cut corners and value your input before, during and after your project is complete.
Reach Out to Our Deck Construction Team
Maris Home Improvement is here to listen to your ideas for your deck and help you professionally execute your envisioned design. As a reputable deck contractor, we are experienced and trained to deliver the best in decking practices. Schedule your consultation today. Call (636) 778-4343 or fill out our online form. We look forward to serving you!