There's something about luxury bathrooms that can transform any home into a paradise of comfort and privacy. Unfortunately, homeowners seem to believe that building a decked out bathroom requires massive amounts of investment on fixtures and amenities that have all the bells and whistles. The good news is that this isn't necessarily true. With the help of a good interior design and exterior remodeling contractor, you can get started upgrading your bathroom without breaking the bank.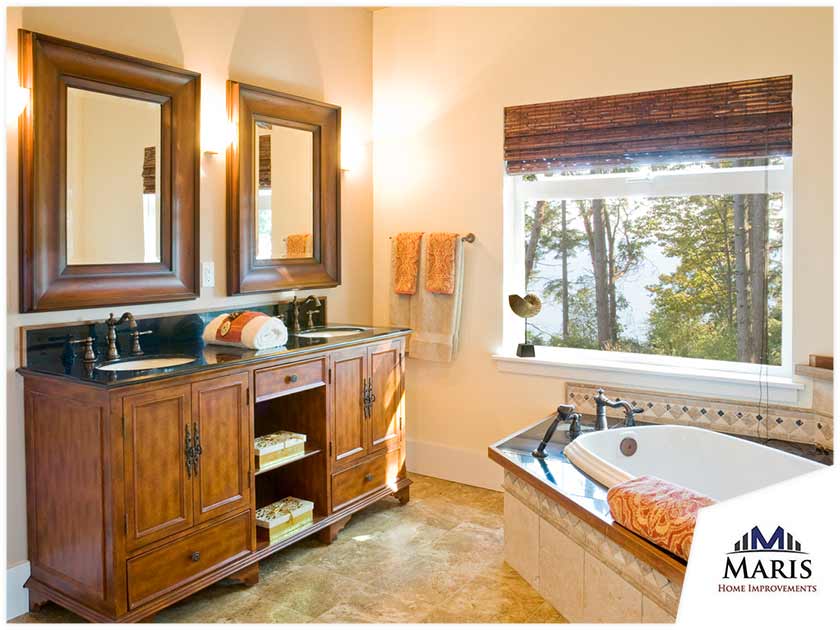 Bathroom renovations are among the top most sought-after home improvement projects. This is not surprising as bathrooms are one of the busiest rooms in any house. It only makes sense that you'll want to make this room as comfortable as you can. Here are a few tips from our experts at Maris Home Improvements on how to do just that.
Your Bathroom, Your Rules
Unlike other projects that need a siding replacement specialist or an exterior contractor, bathrooms are more intimate and should reflect your needs above all else. You're not designing it for anyone other than yourself and your family so use this as a guide when deciding which features to get and which features to forget. Don't hesitate to add the amenities that you've always wanted to give your bathroom renovation a more personal touch.
Mind the Details
Pay attention to the small features that can make your bathroom seem more luxurious than its former self. Consider updating the faucets into copper or gold-colored ones for a more vintage finish. Marble countertops can make any room look like a million dollars, but they can be a little on the pricey side. Instead, consider getting quartz which offer the same look but at a more reasonable cost.
Find an Expert
If you want to build a good fence, you'll need the help of a good  fencing contractor. In the same vein, you'll also need to find a reliable and skilled bathroom remodeler to help you build the bathroom of your dreams. This is not a DIY project to take on by yourself. A professional contractor will make sure that your brand-new bathroom is completed as quickly and efficiently as possible.
At Maris Home Improvements, we are your leading provider of bathroom remodeling, exterior renovation services and more. Give us a call at (636) 778-4343 or fill out our contact form to request a free estimate today.