When it comes to home remodeling and design, there will always be new motifs that trend each season. Some of them may look familiar though, and you're probably wondering where you've seen some of them before. You might even recognize some of them as vintage or retro motifs, which isn't surprising, as they always make a comeback no matter what time of year it is.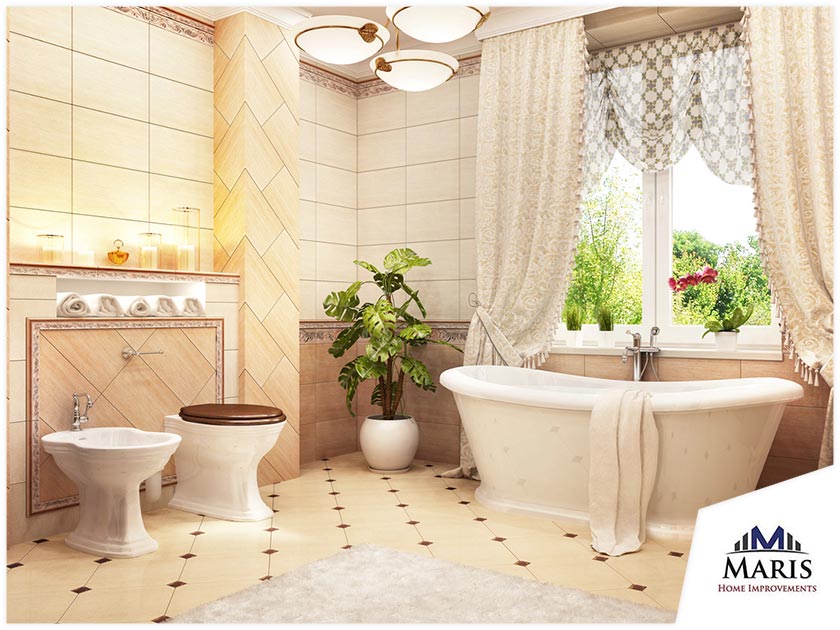 If you're planning to upgrade your bathroom with a bit of retro design, then you'll need to work with a capable interior and exterior remodeling contractor for the job. To give you some ideas for your design, here are some interesting retro bathroom trends that have made a recent comeback:
Geometric Patterns
These patterns are often synonymous with the Art Deco period, which is a style born in the 1920s, and thought to originate in Paris after WWI. But bold geometric patterns were actually first used by the Ancient Greeks and Moroccans in their architectural and interior designs. By the 1900s, angular structures and patterns in different forms utilized this design style. Today, such patterns are trending once again, with its popularity due to its classic bold aesthetics with a sharpness that feels both playful and sleek.
Floating Fixtures
A lot of recent bathroom remodels are designed with vanities that seem to hover over the ground. The reasons behind this trend can vary, but it's not uncommon for a professional bathroom and fencing contractor to recommend this if you want to open up space and make your bathroom remodel look lighter and airier.
Checkerboard Flooring
The checkerboard pattern dates back to ancient Egypt according to some experts. It then became a mainstay of linoleum-tiled kitchens in the 1920s and '30s. Today, the modern resurgence of the pattern is mostly due to the print's versatility, ease of installation, and visual interest.
Whether you need a bathroom remodeler or a siding replacement specialist, Maris Home Improvements is the name you can trust. Call us at (636) 778-4343, or you can fill out our online contact form. Schedule your appointment today!