Bathrooms add value to a home and are worth investing in. But what if you don't have enough floor area for a full-sized bathroom? In today's post, local interior and exterior remodeling contractor Maris Home Improvements share an overview of the benefits of installing a powder room in your home.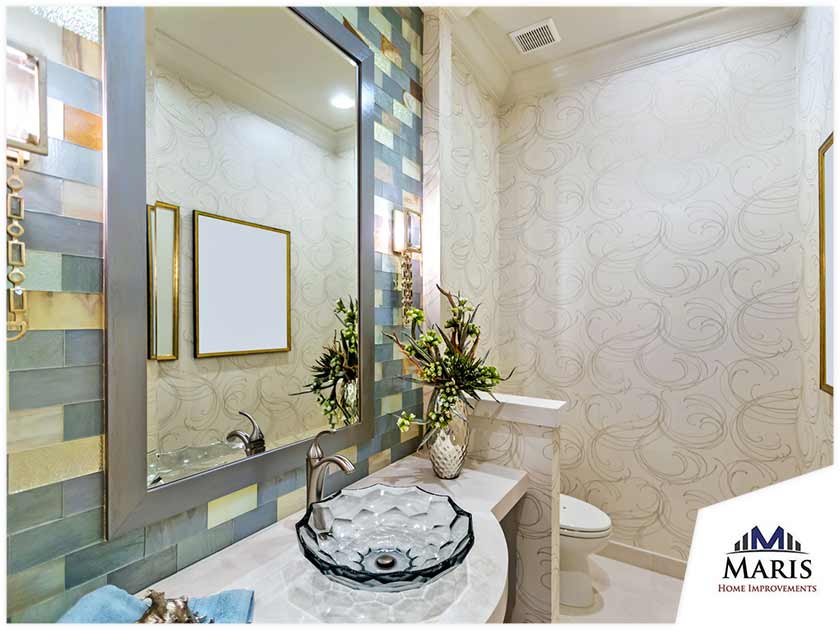 What Is a Powder Room?
A powder room is also known as a half-bath or sometimes a service bathroom depending on where it's located. Powder rooms typically contain a toilet, a sink and a mirror. Storage for supplies such as soap, hand towels and toilet paper may be located in an under-sink cabinet. Unlike three-quarter and full bathrooms, a powder room does not have fixtures for bathing.
Benefits of a Powder Room
In addition to increasing your home's value, a powder room offers the following benefits:
Guest Access — Your guests can use the toilet or sink without having to use the master bathroom. This is ideal if you value your privacy, or if you didn't have the opportunity to prepare your home for guests.
Efficient Use of Space — Powder rooms can virtually fit anywhere within an established floor plan, which is great if you don't have enough space to spare for a full bathroom. A good interior remodeling and fencing contractor can help you determine which space is best for conversion to a powder room.
Reduce the People-to-Bathroom Ratio — Powder rooms can make busy mornings easier, as it helps decrease foot traffic to the other bathrooms in the house.
Key Planning Considerations
The following are important things to consider when you're planning your powder room:
Floor Area — A spot that's 3 to 4 feet wide and 8 to 8 feet long is comfortable for most people.
Plumbing — The closer the powder room is to existing plumbing, the less additional plumbing and labor it will require.
Ventilation and Electrical — Current building codes require an operable window or exhaust vent in every bathroom. GFCI (ground fault circuit interrupter) outlets will also need to be installed.
Current codes require either an operable window or an exhaust vent in every bathroom to properly ventilate the space. Also, electrical outlets will need to be installed on a GFI circuit, which provides extra protection against shock in wet areas of the home. These requirements are a consideration for older homes that may not have up-to-code electrical or ventilation systems.
Looking for an interior remodeling and siding replacement specialist? Call Maris Home Improvements at (636) 778-4343 or fill out our contact form to schedule an appointment.