Reliable Roofing from Maris Home Improvements
Protect your home and those that live in it with a sturdy, reliable roof. If you notice persistent leaks, torn-off shingles or water stains on your interior walls or ceiling, then you may be in need of roof replacement. Such an important project should only be left to experienced professionals who are properly trained in industry practices.
The roofing contractors at Maris Home Improvements we have the expertise and skill to perform any roofing task – no matter the scope of the project. You can rely on our trustworthy craftsmanship and personable customer service.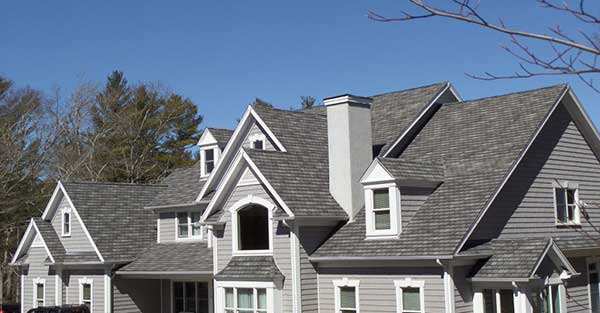 Quality Installation You Can Count On
A new roof is one of the biggest home improvement projects you will invest in. Because it is such a large and important investment, at Maris Home Improvements, we take special care in our installation practices, ensuring acute attention to detail and quality workmanship. We never cut corners and take our time on the details that matter. That way, you can rest assured that your home will be well-protected for years to come.
Products Built to Last
When choosing a roofing material for your roof replacement, quality matters. Luckily, all roofing products we offer are top-rated and made from the finest materials. At Maris Home Improvements, we believe in providing the best value possible for all of our customers and offering a wide range of affordable solutions to meet every homeowner's budget. Our roofing options come in a variety of designs and colors to complement the look of your home's exterior.
Call the Roofing Specialists at Maris Home Improvements
Don't wait any longer to replace your old roof. Turn to the roof replacement specialists at Maris Home Improvements for quality installation you can depend on. We're happy to provide you with a free roof estimate. Call us today at (636) 778-4343 or fill out our contact form to schedule your appointment.